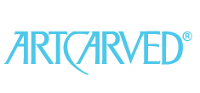 Artcarved has been producing bridal jewelry since 1850. Their innovative manufacturing techniques and unique designs have kept them on top of the industry.

Levy Creations strives to provide bridal jewelry with unsurpassed beauty and quality. Their attention to detail is evident in each of their unique styles that are sure to wow.

From vintage looks to solitaires, from gent's patterned bands to diamond wedding bands, Stuller has it all! A huge selection paired with excellent customer service makes this a standout company.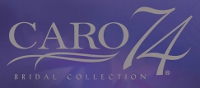 Their name says it all. "Caro" is Italian for beloved and their diamonds feature 74 facets instead of the normal 56. These rings have unmatched sparkle!

Designer jewelry and a family-owned and operated company – such a fun combination in the jewelry world! Peter's designs speak volumes of his passion for art and the belief that every ring sold is a love story. These styles are the stuff of dreams!

This family-owned business is in its second generation of designing and creating stunning, high quality bridal jewelry. Their special RomanceWhite™ gold alloy gives the look and shine of platinum without the hefty pricetag. Check out their amazing selection of vintage-inspired and cool contemporary designs.

Founded by two brothers, Gabriel & Co. are artisans passionate about celebrating love and life's relationships. Their extensive line is a blend of classic and fashion-forward design.